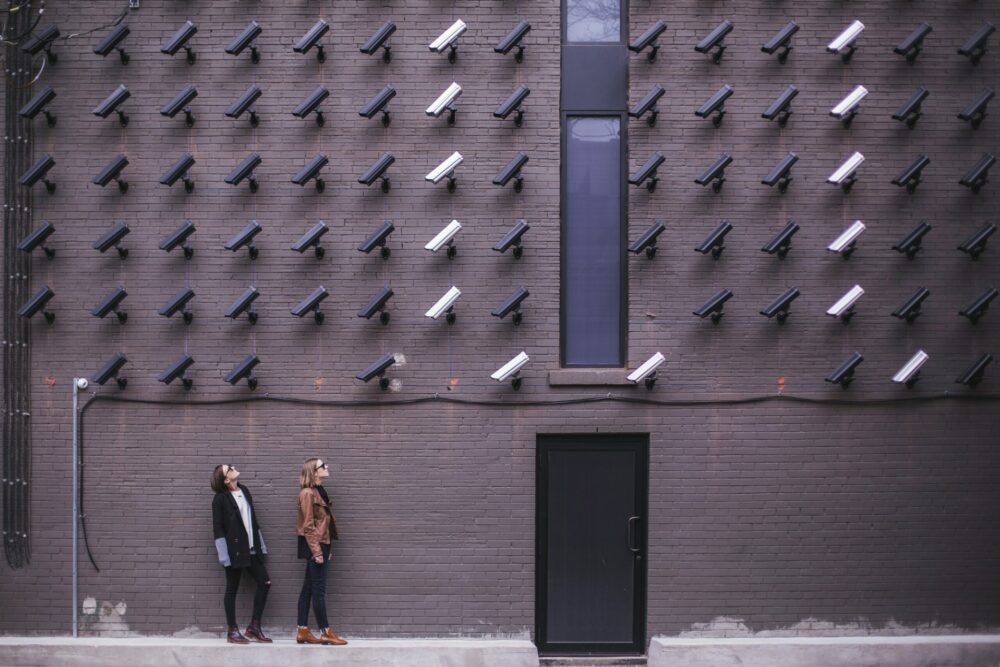 The Mobile Privacy Wars: Apple vs. Facebook
If you've been paying any attention to news out of Facebook or Apple lately, it's very possible you've heard about the major privacy change Apple has instilled into all devices running iOS 14.5, the latest mobile update for all phones and tablets. (As of this writing, Apple had released iOS 14.5.1) For the uninitiated, in 2020 Apple let app developers know that starting "sometime in 2021" Apple would make a change to their mobile platform so iOS users can easily opt-out of being tracked across apps.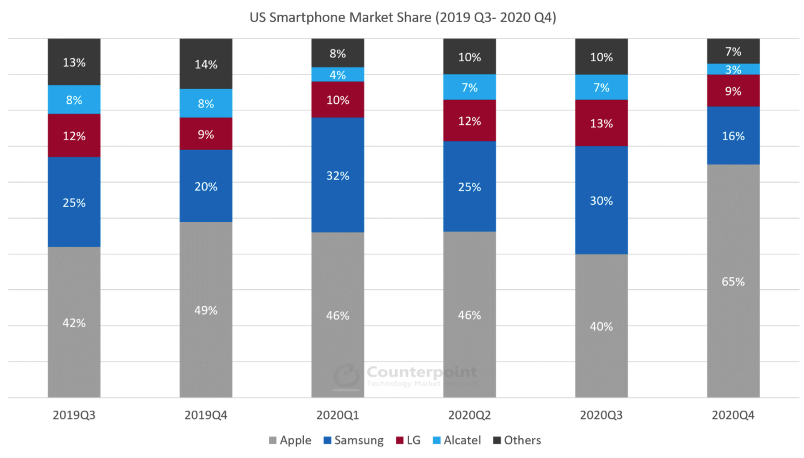 From a privacy perspective, this App Tracking Transparency seems like a natural evolution of what we've been seeing on the non-mobile web for years. Being able to opt-out of cookies that follow us as we browse the web on our desktops or laptops or using incognito browsers are examples. Taking advantage of these options allows the user some modicum of privacy and anonymity to browse the internet, as long as you don't mind not having your logins, passwords, preferences, and more saved. A consequence of putting these privacy measures in place is that you're far less likely to see ads customized to you. For example, if you haven't been allowing sites to drop cookies while you search for buying new workout shoes, you're probably not seeing any ads that might let you know about a deal on sneakers or ads that remind you that you've left something in your online shopping cart. 
As of Q4 2020, Apple accounted for 65% of all devices in use in the United States (Source). 
The mobile web and the apps that drive it are an entirely different animal. Instead of relying on cookies, each mobile device has a unique tracking ID that allows apps and advertisers on those apps to learn quite a bit of information about you. So even if you haven't given an app personal information such as your name, birthday, or location, there's a really good chance that based on your behavior across all of your mobile apps, your digital self has been dropped into a bucket for advertisers to target. For example, your online mobile behavior might know you're a 35-year-old female homeowner who lives in Los Angeles, drives an electric car, enjoys fitness, Starbucks, and browsing for airline tickets. As you can imagine, this sort of information is invaluable to brands looking to communicate with you.  
So how does this all tie back into the subject of this piece? On April 20, 2021, after months of guessing, Apple finally let their app developers know that they'd be implementing this change with the iOS 14.5 update the week of April 26th, 2021. On April 26th, Apple started rolling out the new update to all of its users. Suddenly, for millions of iPhone and iPad users, whether they realize it or not, their mobile device has opted them out of being tracked across apps. Sure, you can go into your settings and turn it back on (like I did in the photo below on the left), but how many folks will do this? Privacy is good, right? But at what expense? 
Once the Facebook app was updated after this, users were specifically asked when opening the app for the first time if they'd like to opt-out of tracking specifically for this app. (see photo below on the right.) Instagram did the same thing. 
These changes above were rolled out in late April/early May 2021 in iOS 14.5 and 14.5.1
Even with dozens of popular Android phone models, Apple is still king. If you're a brand marketer, the thought of losing up to 65% of the audience you target across mobile apps is scary. It's still early in the roll-out process, but ArsTechnica estimates that 96% of people are opting out of being tracked, far exceeding a study done in March 2021 that said about 40% of iOS users would allow themselves to be tracked. 
Facebook, the second most popular social media platform in the United States behind YouTube has been planning for this day for months. And we here at Ad Leverage, working together with our partners at Facebook, are helping our clients make the necessary changes to their sites and ad accounts to be able to keep tracking anyone who may opt-out of being tracked within the new iOS. By placing a few simple pieces of code on your site, then tying it back to your advertising account, Facebook Ad Manager will start tracking these users across ad-servers now instead of via their individual mobile tracking IDs. 
Yes, there will be some limitations that Apple and Facebook have mandated, but our team of experts will work with each brand to cover every on-site event that needs to be tracked and prioritize each of those events for digital ad campaigns. For example, if you're an e-commerce brand, these events probably include things like Add to Cart, Initiate Checkout, and Purchase. If you're a lead-generation brand, these events may include Submit Application, Web Registration, or Lead. An e-commerce client may place a higher priority on a purchase over someone who adds a product to their cart, while a lead-generating client may place a higher priority on someone who completes a web registration over someone who just starts the process. 
Whatever your needs, we're here and ready to help you through these hurdles. Change is scary, but our experienced team will manage this process for you, whether you're a new client coming on board or one who's been working with us for years.