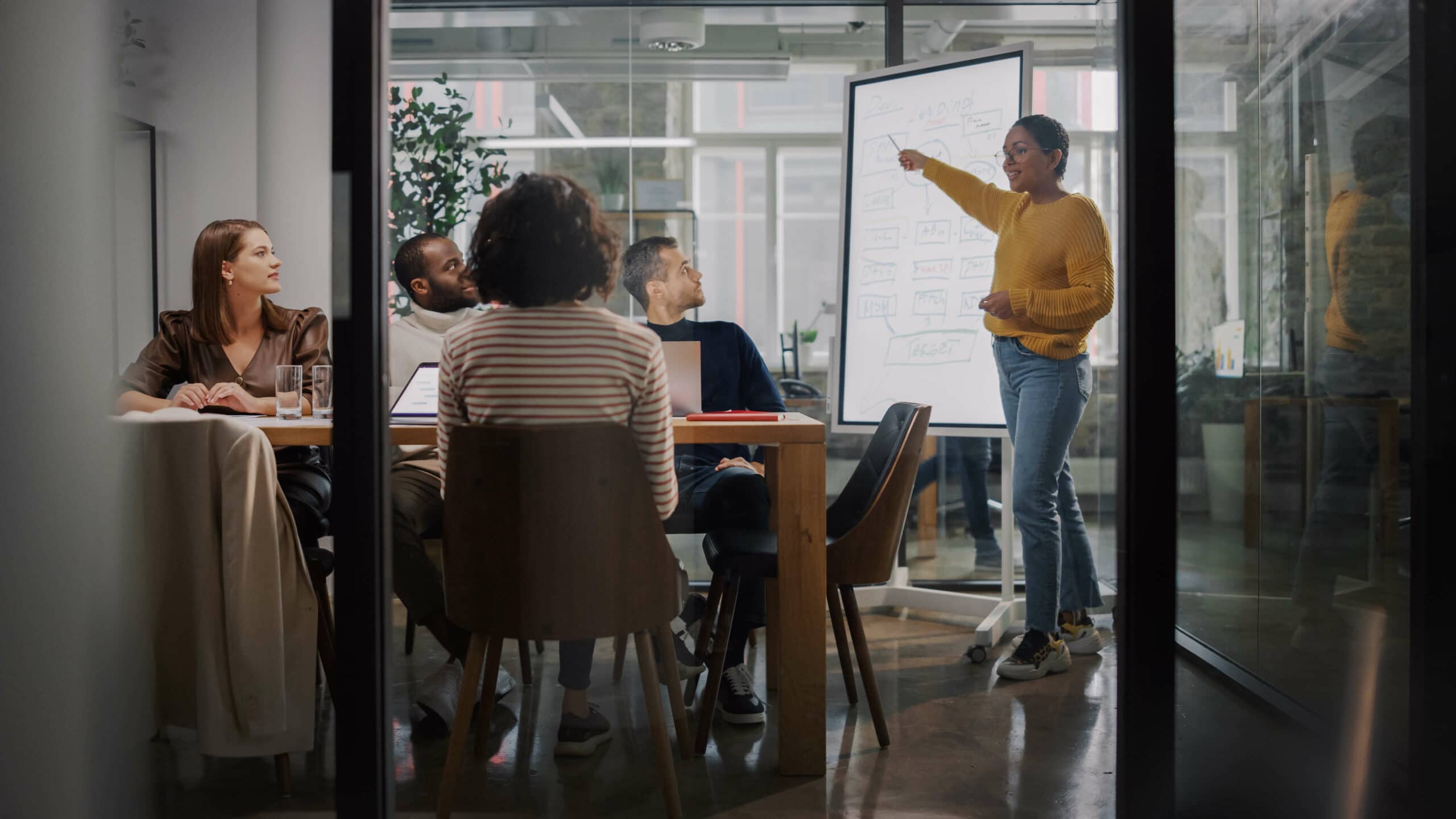 What's the Difference Between Automation and Email Marketing?
When it comes to marketing, there are many different tasks to keep track of.
Businesses in today's busy world can certainly benefit from automation. Email marketing is one tool used to engage audiences but is not automation in and of itself. Here, we will look at email marketing defined and how it differs from a larger-scale automation strategy, which can include how you approach sending marketing emails and so much more.
What Is Email Marketing?
A basic email marketing strategy involves sending standalone email blasts. Once your newsletter or marketing message is completed, the email is sent manually to a list of recipients. Writing emails for different targets and demographics is done manually too. All the while, the email blast must hit the right people at the right time.
There is no segmentation or personalization associated with standard email marketing. This doesn't give your sales team much leverage in finding qualified leads or finding anyone ready to make a purchase. Hoping your message resonates with someone is not a time- or cost-effective way to do business.
In addition to being time-consuming and not supportive for your sales team, basic email marketing does not:
Allow you to nurture your audience and keep leads engaged.
Scale with your company as it grows, making it even more time-consuming.
Enable your team to connect marketing strategies with revenue growth.


How Does Marketing Automation Work?
Marketing automation is a software-driven process in which all digital interactions are monitored. Data for leads are automatically compiled on a centralized dashboard. On a larger scale, it is about automating internal processes. Nonetheless, it can include sending out marketing emails as well as communicating with leads via text or telephone.
With a marketing automation platform, you can:
Automate Messages
By creating specific messages, you can target new leads that have yet to convert. You can also check in with regular clients and send them notifications and reminders on a routine basis. The means by which a certain message is delivered is set with user-friendly controls. Once you choose whom the message is going to, the system does the rest.
Track and Analyze Metrics
Marketing automation can streamline your entire reporting process. Here are just some of the things you can track for determining the effectiveness of your campaign and how to improve it:
Email Behavior: See whether a recipient opened your email, clicked on a link, visited a landing page on your website, or filled out a web form. If they downloaded an eBook or watched a webinar, your lead's behavior will be in full view. Activity can be analyzed as a percentage of people who received your message or as actual numbers.
Adaptive Messaging: Your marketing messages can have dynamic content that adapts to fit the needs of people in different segments. With a drip campaign, a series of messages is sent out over time. It can be taken further as a nurture campaign, in which follow-up communications are sent based on how a prospect interacts with the messages you send. Leads are managed automatically based on data profiles, digital activity, and real-time analytics.
Lead Scoring: While email-marketing tools require you to input information and can only act on that, automation tools use data and behavioral cues to score leads' intent. The higher the score, the better the lead. A campaign can be tailored based on knowing which people are more likely to convert. If your typical customer is a company of a particular size in a specific industry, or your best leads are people who watched a certain webinar, an automation system can use scoring to your advantage.
Based on surveys, lead scoring can result in measurable ROI; increased conversion rates, increased sales productivity, and shortened sales cycles.
Direct Revenue Attribution: The traditional way of sending an email can let you know if the lead clicked on a call-to-action link. But customers may interact with your company in many ways, making it difficult to know whether your email campaign contributed to their decision. On the other hand, a marketing automation platform lets you view the entire path from lead qualification to purchase. Mapping out this pattern enables you to see what actions and assets are wasting time and which are driving conversions and sales.
Intelligent Follow-Up: An automation platform lets you take advantage of transactional triggers to, for example, send messages to a particular segment, deliver an email at a certain time in a specific time zone, or follow up with a request created with a customer service ticket. In fact, the system can provide a transparent view of workflow to assess your entire sales process. Can the timing of contact be improved? Should you follow up via phone or direct mail? These are just some decisions a marketing automation system can help with.
Automation Takes Care of Standardized Work
There are many beneficial aspects of marketing automation. One is that it eliminates manual work that can take up so much time. This provides an opportunity to reduce or eliminate human error. Everyone makes mistakes. The more manual effort that goes into a task, the greater the chances of a minor error that can send the wrong message or negatively impact revenue. Automation also ensures business rules and compliance policies are met. As such, all of your messaging and communications with leads and customers can meet your company's quality standards.
Customers can also be considered the end users of your marketing automation system. By logging into a portal, they can view who is handling their case or project. They can see who is providing service and where they are at in resolving an issue. A full view into an agent's, salesperson's, or stakeholder's progress is available.
And as much as customers and clients can see what's going on, so can upper managers and executives. They can see what your team is doing and what impacts their activities and efforts are having on marketing campaigns, customer service, and other important elements. Overall, this allows your organization to be more proactive and resilient in the face of ineffective marketing and when sales targets aren't hit. Exactly why can be determined as can how to build a more effective marketing strategy.
Improve Efficiency and Increase Productivity
Productivity suffers when employees spend more time on mundane and repetitive tasks. Available resources may not support their efforts to pursue the goals of your organization. However, automating standard workflows gives your marketing department more leverage. For example, your team can spend time improving the quality of leads, determining which marketing campaigns are more effective, and tailoring messages to the products and services you sell, in what industry, and based on different demographics.
Automation makes it much easier to send marketing emails and manage campaigns of any size. Plus, marketing automation tools can grow with your company, support multiple campaigns, and track and analyze each one and its impact. With a more efficient process, you are more likely to see an increase in productivity, sales, and revenue.
Reach Out to Ad Leverage
An independent media and tech agency, Ad Leverage can help fuel revenue growth for companies in a diverse range of markets. Our expertise in digital marketing enables our team to ensure mid-sized, emerging, and enterprise-sized companies see more leads, calls, and sales from their email marketing campaigns. Are you ready to be free of time-consuming manual processes? Then contact us today to chat and learn more about how we can help.