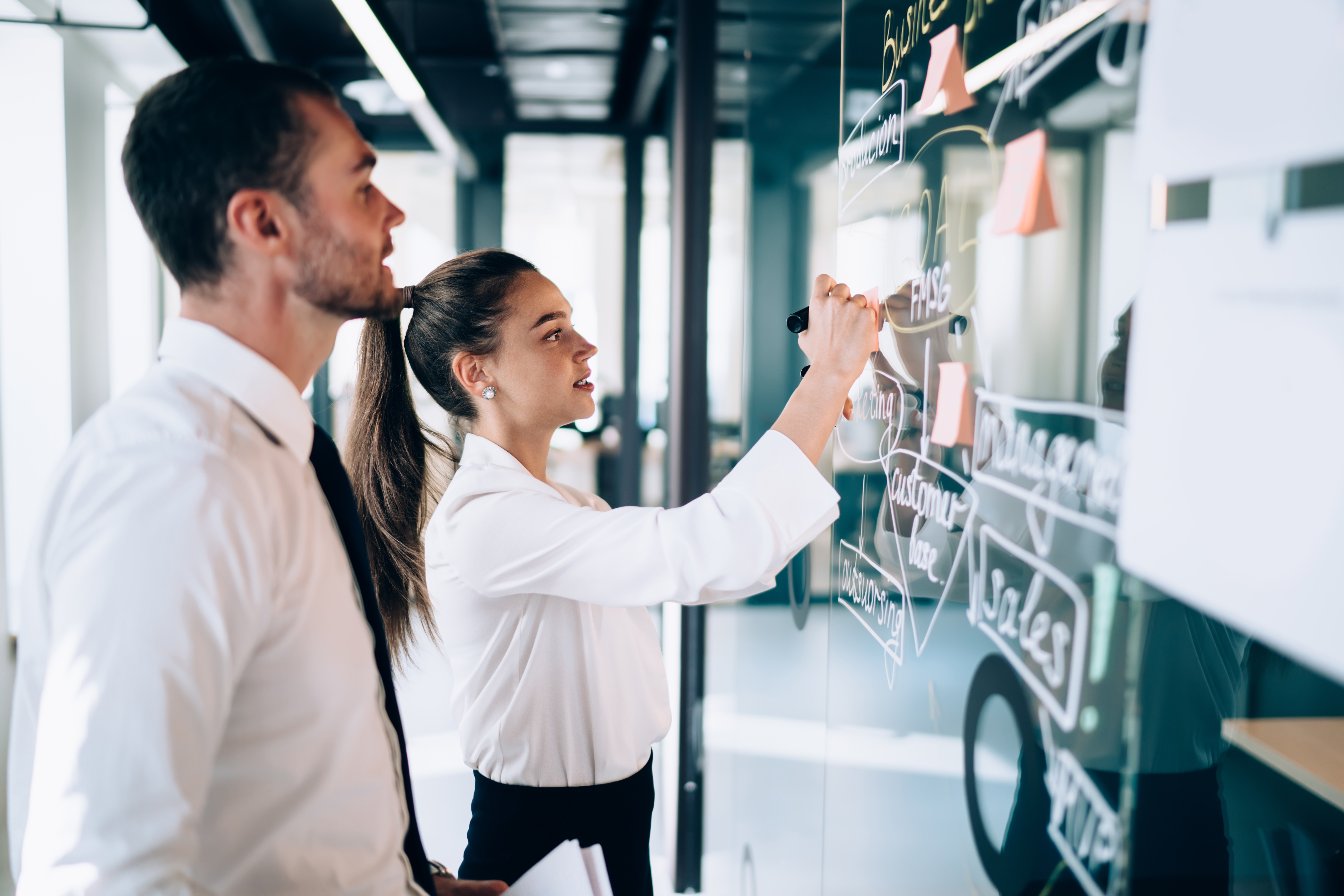 What Processes Should You Automate?
Automating your workflow is great for productivity, email marketing, and customer service. But how do you start? What is workflow automation and how do you apply it to more than email campaigns? We'll explain everything below.
What Is Workflow Automation?
Workflow automation, by the most recognized definition, "…is the process of using rule-based logic to launch a series of tasks that run on their own without any human intervention."
The rules and logic you set up can then apply to sending emails, scheduling tasks, setting up reminders, and so much more. Better yet, your team doesn't have to remember to click a submit button or anything.
It also helps to know what a workflow is and how it fits into your overall strategy. In short, a workflow is the activities you need to do to complete a given task. It is a process that involves passing along documents, information, or tasks from one person or system to another. To execute or streamline business processes, you need to establish a workflow.
Processes are automated in the business environment to:
Automatically route files to an assigned person or team.
Determine how to audit files within the office network.
Track files, tasks, and what your employees are doing.
Ensure that the most important documents remain secure.
Make sure that important business data is backed up.
Sounds Great, What Should I Automate First?
Awesome question! To start, you need to know what you're going to automate. Since this isn't about blindly automating stuff around the office, here's where you can begin. Start with the processes within your company that require multiple players. There are likely many of these that get handed-off numerous times.
That, of course, can create bottlenecks; so naturally, you'd be better off with automation.
Also, what is the process in which the right salesperson is selected to work with a prospect? There's sure to be someone on staff who's great at converting prospects to customers. But you've got to maximize the odds the right salesperson is connected with the right prospect.
And regarding the steps to each business process. How can you be sure each is completed appropriately? If not, important information and steps to the process can fall through the cracks. Automate it and you can maximize accountability.
But we all know that sales don't end when a customer makes a purchase. To maintain that all-important connection with the client, you must make sure they continue to be taken care of—follow ups, customer support, repeat sales, and referrals are just a few reasons—you need them for profit and to grow your business.
The Possibilities of What Can Be Automated Are Endless!
That's right, just about every process in your business can be automated. For that reason, leveraging automation can be the most challenging part unless you have a plan. To get started, we suggest that you consider these prompts:

Identify Repetitive Tasks
Areas with the most repetitive tasks should be looked at first. Unless you fully understand your business and know the problems you face, it's going to be difficult to create an effective automation strategy.
To start, visualize your workflow as it is. Flow diagrams give you a clear idea of what your processes look like and where they are going. They let you see repetitive tasks within your workflow so you can identify where to begin.
Also, remember to involve all users of the process. Everyone in the department should get involved as should other stakeholders, and give their input as to how things could be easier. At this stage, it's crucial to recognize the benefits in support of automating the business process in question.
Analyze the potential advantages in terms of:
Time saved
Productivity
Cost savings
Define Your Business Goals

Having the problem and all its implications laid out means you can now start defining your business goals. You now understand how your manual workflow works. What do you need to do to improve upon it?
This is just one of the questions you can ask. You should think of as many inquiries as possible during the goal-setting stage. Other questions to consider include:
Are you trying to reduce cycle time or improve throughput on a particular process?
Did you find opportunities to optimize resources to make tasks more productive?
Can you move team members from data entry tasks to focusing on gaining insights and optimizing processes?
What Are the Workflows Can Be Automated?
Some examples workflows that can be automated are:
Inbound Lead Follow-Up: It would be time-consuming and tedious to send texts and emails to prospects one by one. Automation lets you set up a system for sending these texts and emails automatically. Perhaps a prospect filled out a web form or downloaded an ebook; whatever the case, you can automate the distribution of introductory and follow-up emails. You can also apply a similar process with new leads by automating your outbound dialing process.
Lead Assignment: An automated system can make sure the right person handles the right prospect. This might sound easy. But doing this manually takes time. What if there was a system that could automatically send leads to the email address of someone who is best suited for this step of the process? It could also deliver follow up messages with the number and email address of that individual in your organization.
Task Assignment: What if you could automatically send an assignment to a sales rep or distribute marketing tasks among team members without pressing a button? That can allow you to automate task entry and assignment, send automated email reminders, and define triggers based on an employee's or lead's actions. Examples include enrolling a visitor in a drip campaign after they submit a web form, or sending them a thank you letter after they schedule a meeting online.
CRM Updates: Client data can change in response to many different prompts and actions. When a client, for example, subscribes or reaches out via email, their data can be updated in the CRM and used in reporting. Performance, conversion, and other data are uploaded automatically along with all attributes of the client and their activities. You and your management team can then make real-time decisions based on live data.
Send Clients "Check-In" or "Reminder" Messages: It costs much less to keep a client than to constantly seek out new ones. Process automation and customer satisfaction go hand-in-hand. Those regular check-ins and reminders of deals and value-added services can be very effective in driving loyalty. By keeping the client connected to your team, your business is in a better position to maintain a positive cash flow!
…And much, much more!
Why Defining Your Business Goals Matters?
Taking the time to define your business goals allows your team to create workflows that account for their requirements. When workflows can be implemented in a more efficient way, you can streamline your entire daily process!
That is why it's essential to include the whole team when determining how to automate business processes. Beyond identifying repetitive tasks and defining key goals, all team members should be involved in selecting the workflow automation solution suited for your business, and in training. Regardless of the solution implemented, end users must be included in the discussion from step-one to minimize resistance, expand the range of ideas available, and ensure they understand every aspect of the transition and how the system works.
A Note From The Author
If your team is stuck in trying to figure out what processes your business can automate, I can help you get started. Bringing organization and efficiency to chaos is what I'm passionate about! With years of experience helping business owners clearly define short- and long-term goals, then developing and launching successful automated workflows to help them reach those goals, I want to spread my expertise far and wide. And as your business grows, or as your consumer needs change, I am committed to growing and adapting with you! If you have any feedback or would like another perspective on your current automated workflows, email me at madeline@adleverage.com.