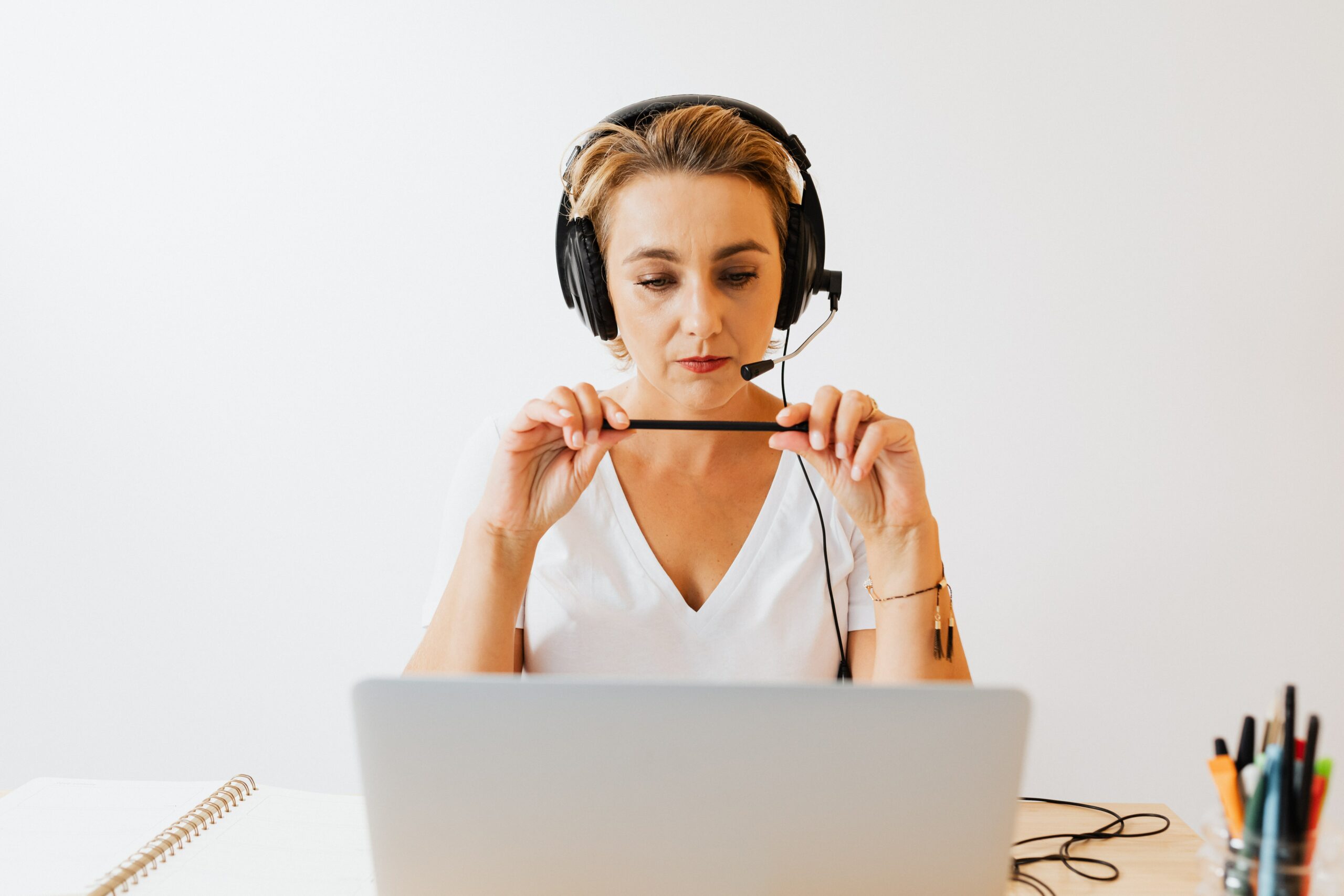 The Best Practices for Lead Response Management
Responding to leads promptly and efficiently is important for making a profit and growing your business. Jaymes Oldroyd, Ph.D., CEO of InsideSales.com and visiting research fellow at M.I.T., compiled three years of data with an analysis of 15,000 unique leads and 100,000 call attempts. Published in Harvard Business Review, the study yielded many results based on first-call attempts. 
The basis for the study was to maximize results while minimizing effort for companies in managing responses. Its aim was to see how to get it right the first time, by responding to leads with the following in mind:
Day of Contact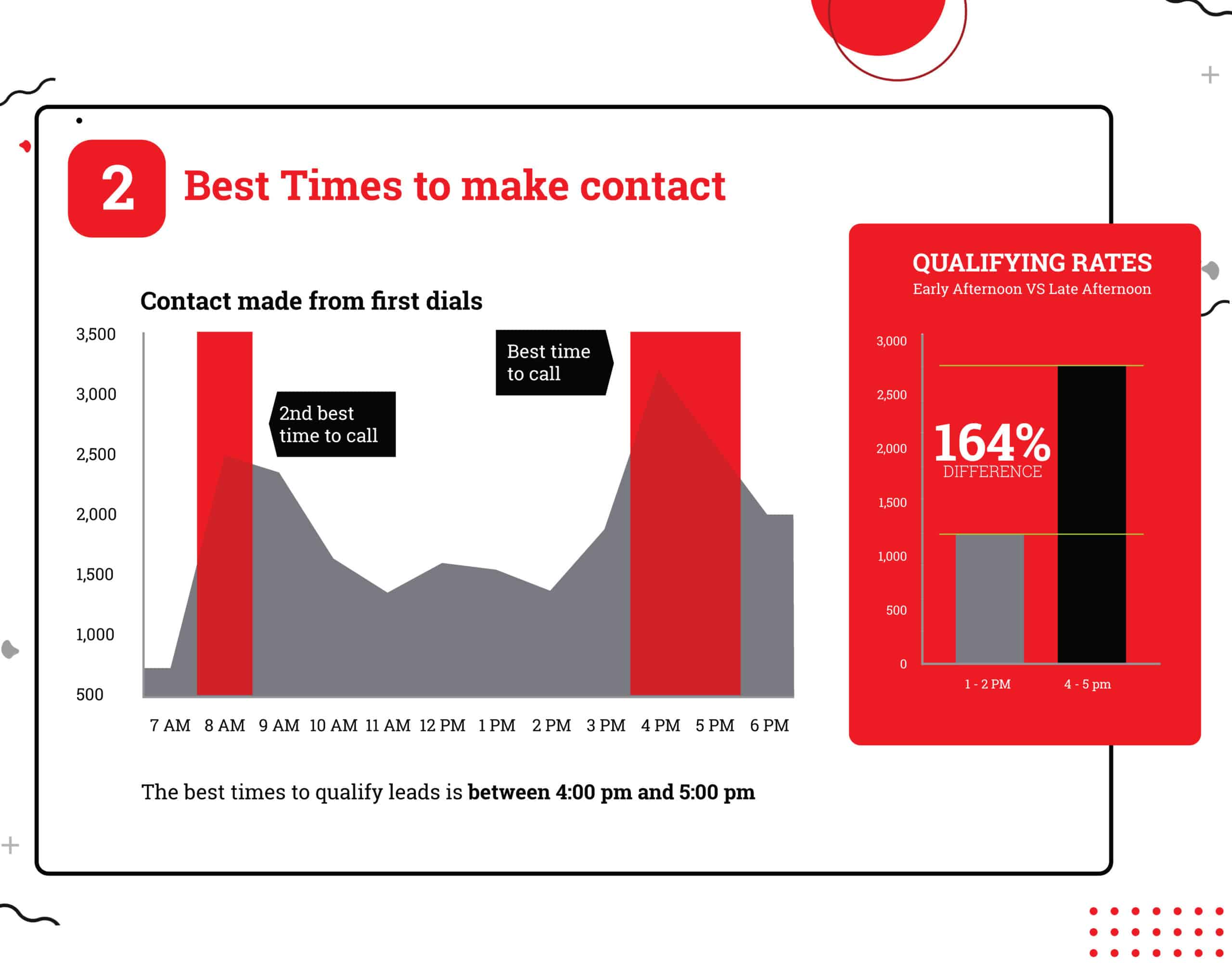 The study found the best days to qualify leads are Wednesdays and Thursdays. Qualifying a lead is an important step during which the lead is most willing to initiate the sales process. In fact, there was a 49% difference between Tuesday, with an average of 1,590 leads reported, and Thursday, with 2,340 contacts. Wednesday was a close second with 2,260 contacts made.
Time of Contact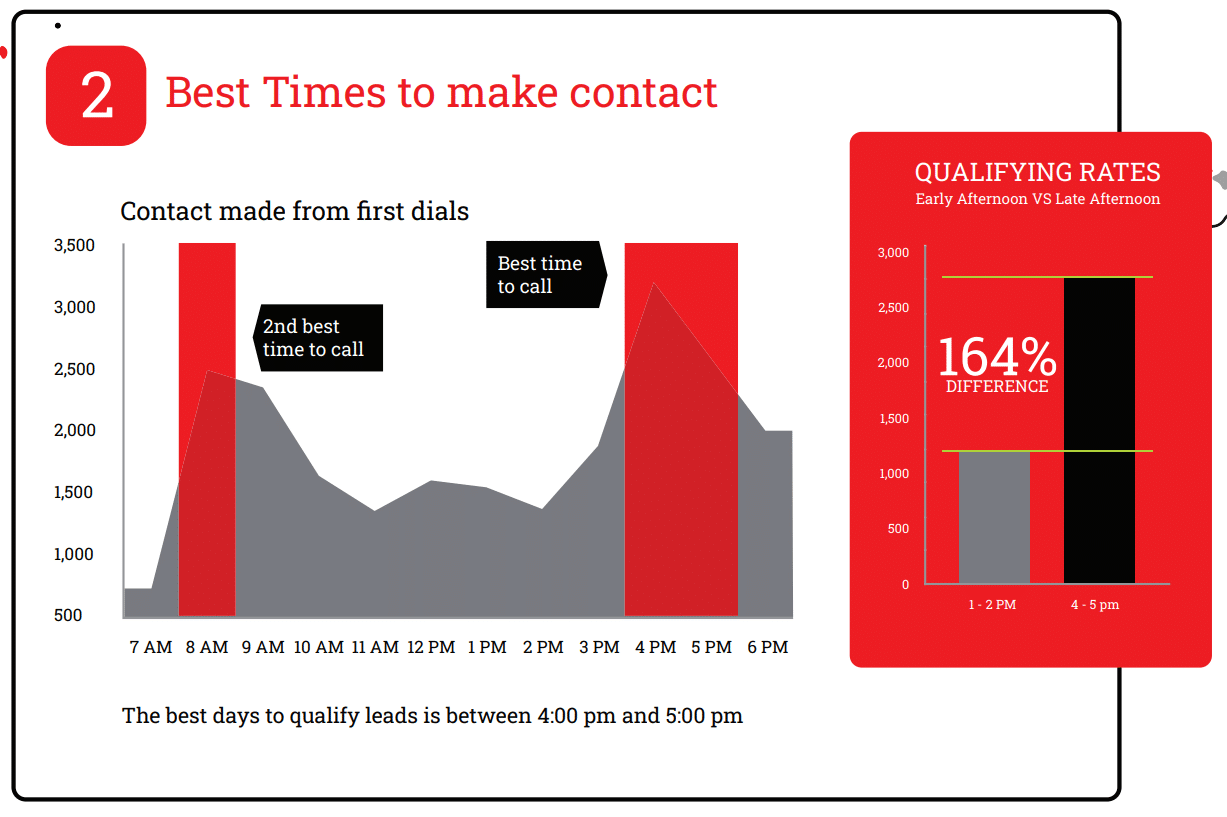 The best times to make contact were between 4:00 p.m. and 5:00 p.m., while the second-best time to call leads was at 8:00 a.m. The difference from the peak timeframe and the 1:00 p.m. to 2:00 p.m. hour, the least effective time to call, was 164%. It turns out the beginning and end of the day are the best times to make contact. On the other hand, the late morning/early afternoon hours are the least effective for making contact on a first dial.
Response Time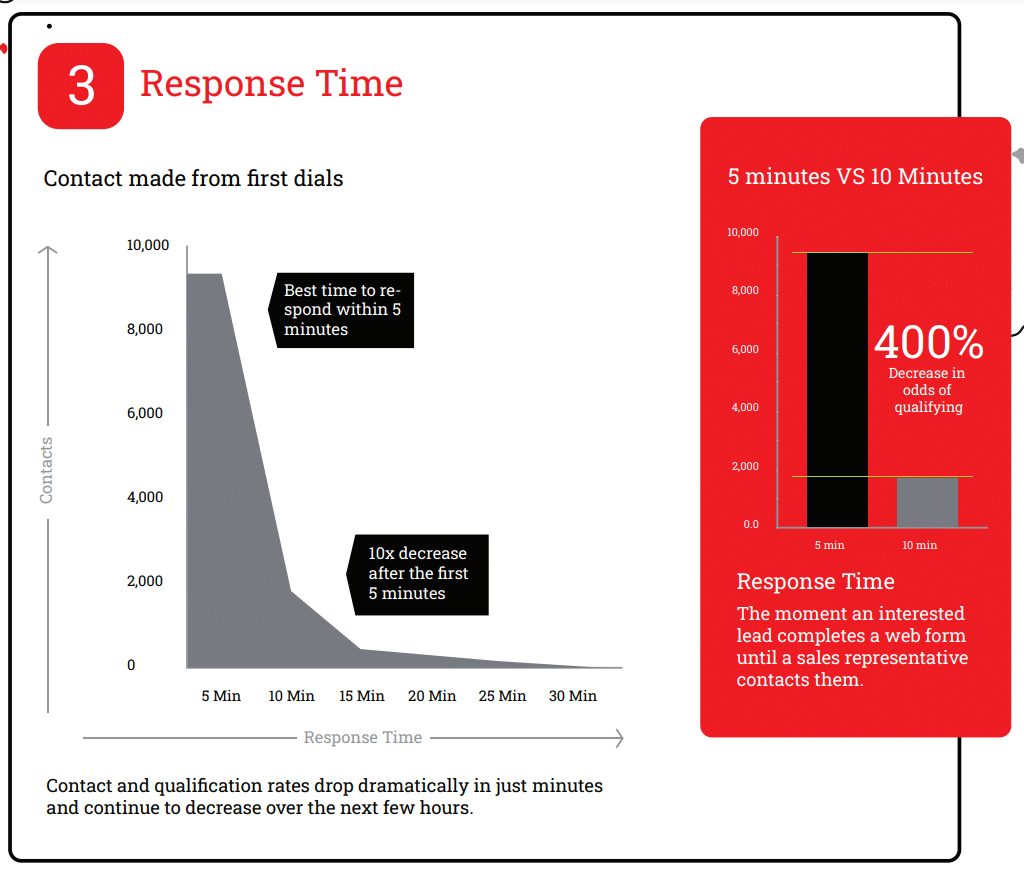 When qualifying a lead, it's best to respond to a lead's submission of a web form within five minutes. Acceptance decreases significantly after that. Your sales representatives should therefore act quickly when an interested lead fills out a web form. There was a 10-fold decrease in success after the first five minutes, according to the study. In fact, a 10 minute versus a five minute response time resulted in a 400% decrease in the odds of qualifying a lead.
Persistence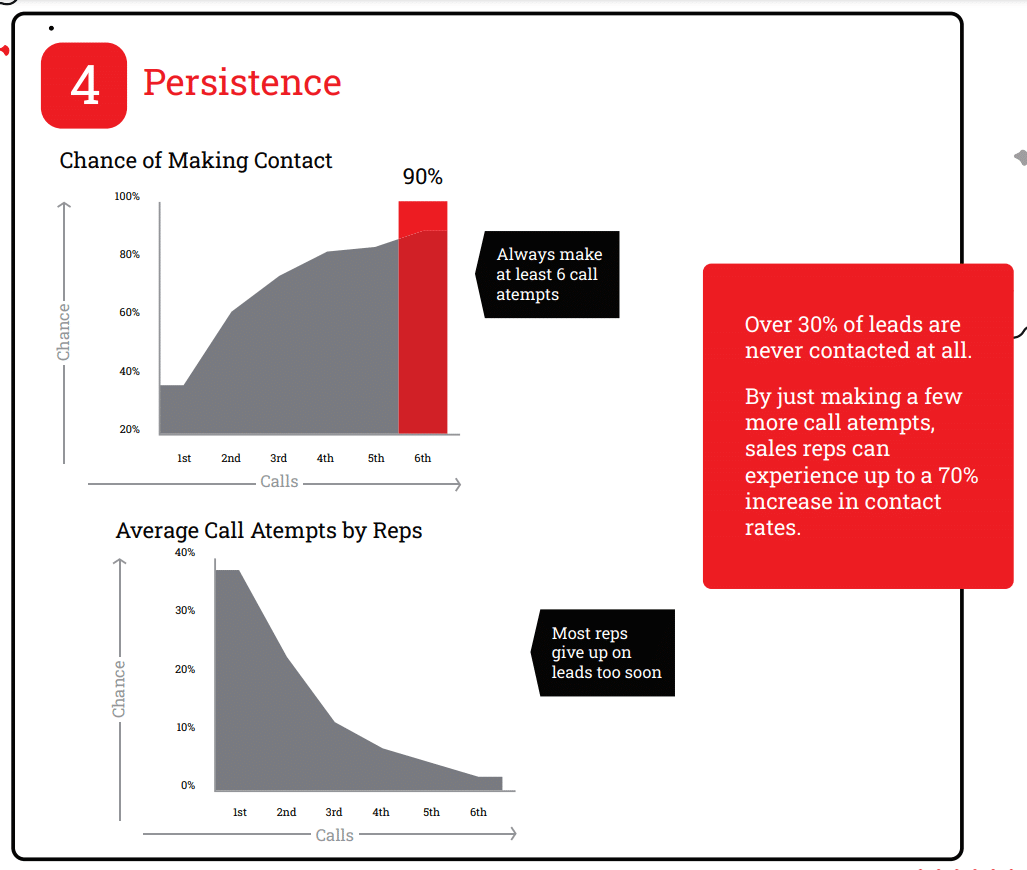 Being persistent is crucial in improving contact rates. Your chances of contact are highest with six call attempts, at which point there is a 90% chance of making contact. By contrast, there is less than a 40% chance of making contact during the first call attempt. The study found more than 30% of leads are never contacted, but with multiple call attempts, sales reps can increase contact rates by 70%. It also discovered most reps give up too soon and don't make more than a couple of calls.
Conclusion
Response speed is therefore directly correlated with a higher chance of making first contact with a lead. The data factor in when the lead was created (the web form was filled out and submitted), the first call attempt, and time of first contact as well as when the lead became qualified. Speed should most definitely be considered in your sales strategy. Being slow to respond will most likely minimize your chances of qualifying leads; it can result in missing out on more sales opportunities than you think.