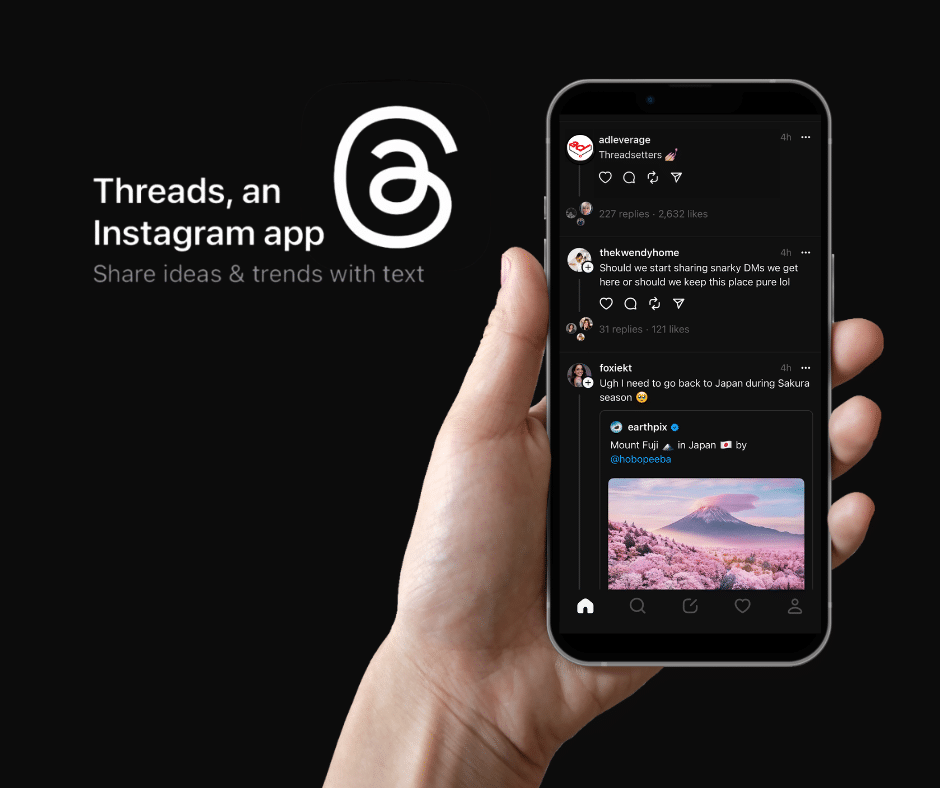 The Rise of Instagram Threads and Decentralized Social Media: What You Need to Know
On July 6th, Meta released a standalone text based app with the headline: "Share ideas & trends with text" – Threads is a written alternative to the video/photo focused Facebook and Instagram.  Boasting more than 30 million users signing up in one-day and 70 million by day two – that trend doesn't seem to be slowing down, especially given that parent company Instagram/Meta currently boast over 2.5 billion daily active users and are using it's platforms to promote the new app.  Threads is serious competition to Twitter and is also another step towards decentralized social media across the internet. 
Share ideas & trends with text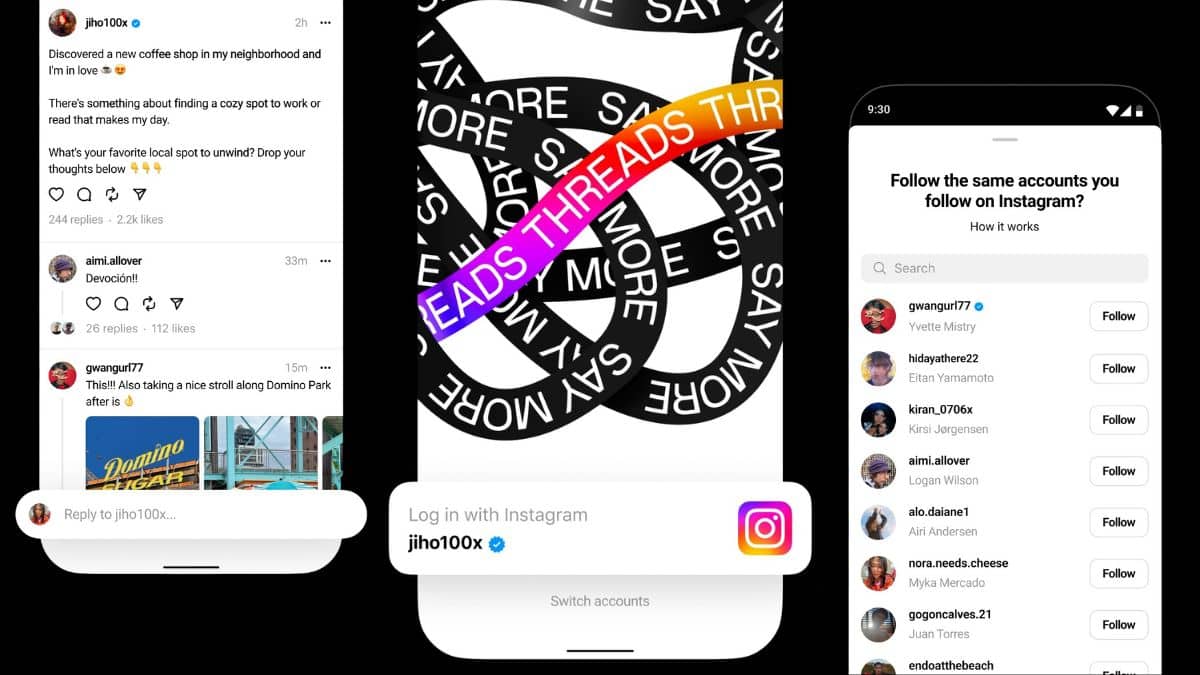 Source: @jiho100x
Instagram Threads is a standalone app from Instagram that focuses on threaded discussions.   
It's your space to connect, communicate, and create discussions around the topics and trends you care about. Or as Meta describes in the app store one-liner: Share ideas & trends with text
What makes Threads special is its integration with Instagram.  Social networks like Hive, Mastodon, and BlueSky are faced with an uphill battle in signing up new users. Threads solved for this by promoting the release to the over 2.35 billion monthly active Instagram users and allowing new users to "follow the same accounts you follow on Instagram".  In fact, you need an Instagram account to create a Threads profile, and currently the only way to delete a Threads account is by deleting the Instagram account it is connected with.  
The biggest benefit of adopting Threads?  You don't have to build a new community from scratch, instead, your Instagram followers are prompted to follow your account when they sign up.  

Source: Threads.net login screen
Core Use: What is it good for? 
Simply put, Threads is an alternative to Twitter.
Those looking for the same text-focused functionality will find a very similar tool but with a more hopeful feel. Whether that sense of optimism is the opinion of this writer or reality is yet to be seen; Threads came at a time when trust in Twitter (soon to be renamed X) was low.
For those who narrow the conversation down to just Zuck vs. Musk, that's not a bad starting point for a comparison. Mark Zuckerberg has successfully merged aspects of other social channels into its core tools. Pieces of Snapchat helped guide the development of Instagram Stories. Tiktok is helping them shape Reels. Threads may yet evolve into an even better text-based tool but it is very evident what guided it's construction. 
Zuckerberg even tweeted about the similarities with a very referencial meme, a first for Zuckerberg in over 11 years. 
Plus, Twitter's weaknesses might be Meta's greatest strengths.  Where Twitter currently looks to be held together with gum, paperclips, and pure force of will, Meta has a larger infrastructure. From developers to server space, where Twitter is cutting costs Meta…is also cutting costs, but slower and from a much larger business.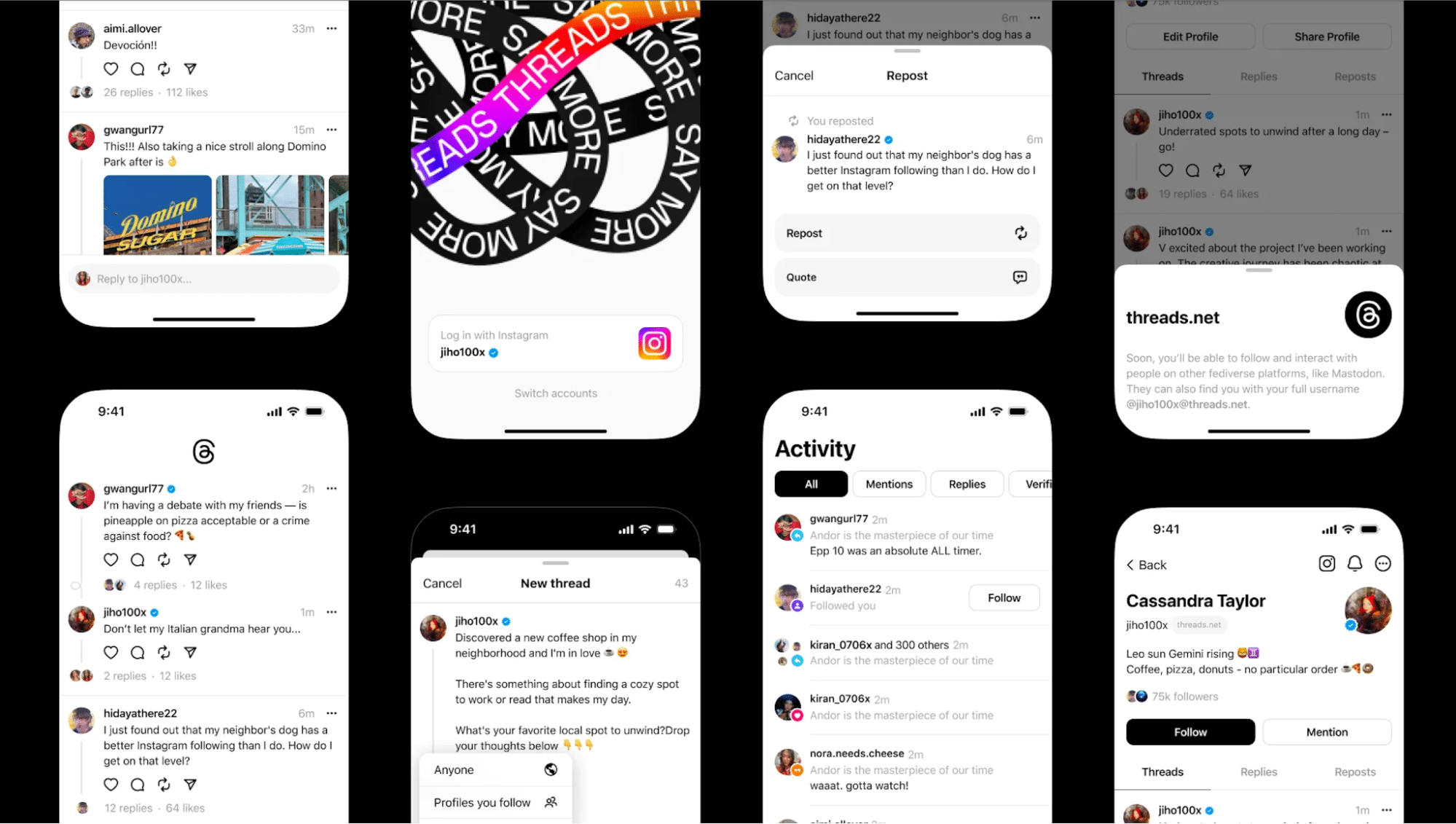 Source: about.instagram.com
Buggy, but will get better:
Its important to remember that even though it was released by Meta, Threads has never had the weight of 30+ million followers added in one day, and thus the app is currently very buggy. 
For example, we've found that if you happen to be beta testing the upcoming iOS17 on your phone, you're not able to attach images without the app crashing. However, you can copy/paste them from another location.  
However, our entire team is regularly testing this new tool and if you run into any issues let us know and we can help with a work around. 
Where'd they go?: Hashtags
A core aspect of Twitter that is (currently) missing from Threads is the use of the hashtag #. Used to help sort conversations on Twitter, adding hashtags to profiles and content helped it be discovered by those actively searching the feed for that topic.  Threads has opted for algorithm based discoverability where they are guessing the content you would like to see based on your user habits.  Threads also forgos a topic search function.  Explore on Threads is specifically for searching usernames/profiles. 
Tip: Creating multiple accounts
An Instagram profile is required to create a Threads account.  If you need to create/manage multiple Threads accounts, you need to fully log out of the Threads account using the Settings option found on the top right of your profile page. Once logged out, click "Switch Accounts" to sign in/up with a different Instagram account.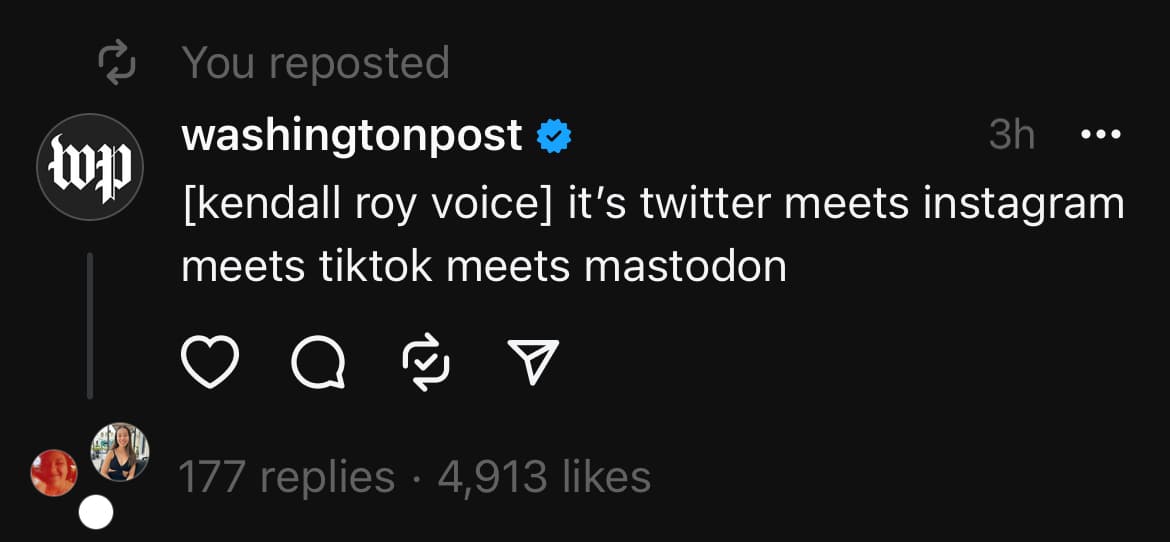 Source: https://www.threads.net/@washingtonpost
Future Note: Decentralized social media 
Threads is a intriguing next step into a decentralized internet.  Currently, a majority of websites and social media channels require you to create a unique account on their system to utilize their platform/services.  A move to a decentralized social media channel means in the future you may only need one profile to use with a variety of websites.  This strategic investment on Meta's side proves that they are actively working to create and inevitable own your internet wide identity. 
As Threads plans to integrate with fediverse platforms like Mastodon, it will open up a new realm of decentralized social networking.  This not only means a wider reach but also greater control over your online presence. The versatility and potential of Threads would then be limitless.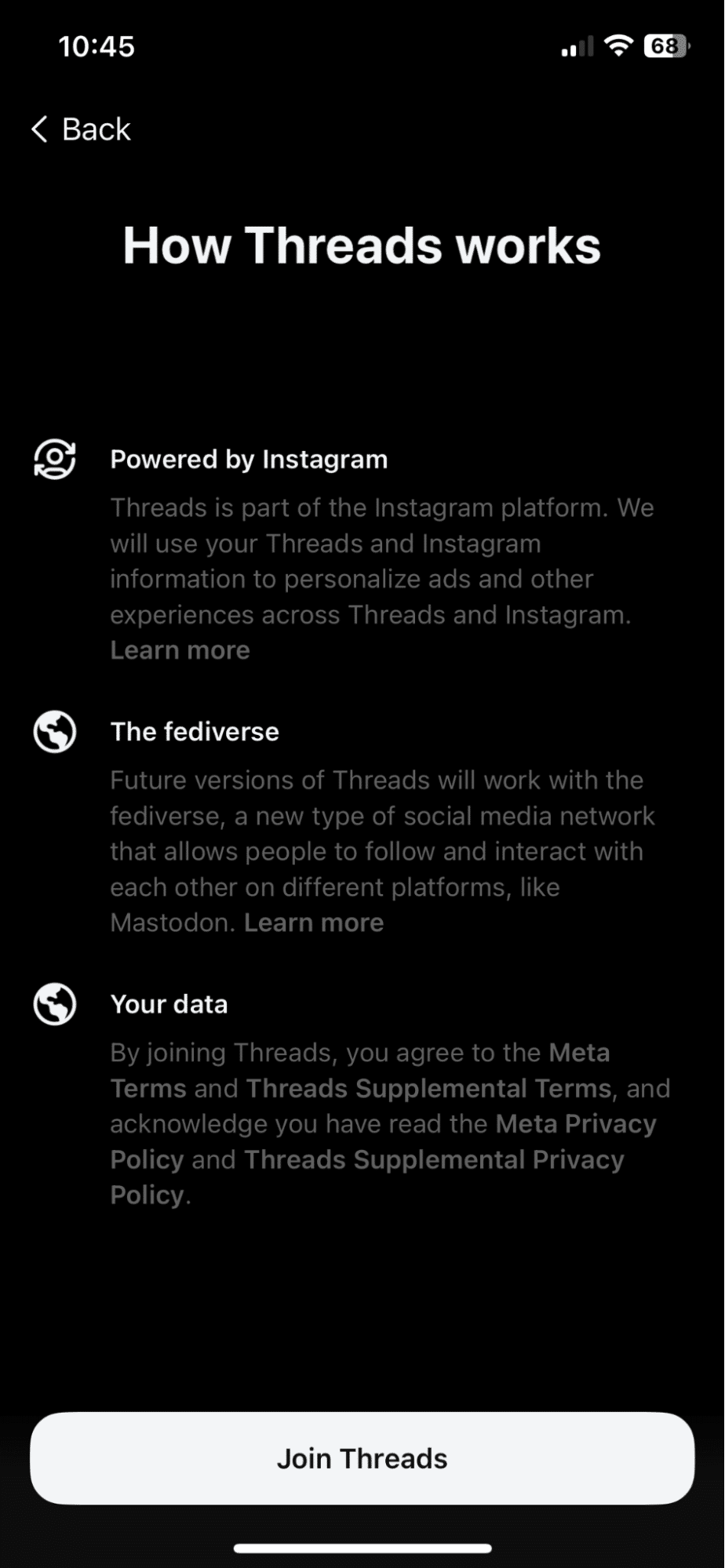 Source: Threads Signup Page
More Buzzwords: Fediverse
You might also start to hear a new buzzword: fediverse, a combination of "federation" & "universe".  A fediverse is a collection of social networks on different servers operated by third parties that are connected and can communicate with each other.
Effectively, this shift to a decentralized social media channel, would allow you to use and connect your Threads account to access and interact with other social media accounts that aren't necessarily connected or run by Meta, Facebook, or Instagram.  This could truly be a step toward creating a more cohesive social media experience across the entire internet. 
Directly from Meta
"Our plan is to make Threads part of the fediverse, a social network of different servers operated by third parties that are connected and can communicate with each other. Each server on the fediverse operates on its own but can talk to other servers on the fediverse that run on the same protocol. We plan for Threads to use a protocol called ActivityPub to talk to other servers that support this protocol. 
Because of this, changes you make to your posts will affect how they appear on Threads, but may not change how it shows up on other servers. For example, when you delete a post, it'll no longer be visible on Threads and Threads will ask other servers to delete it, but the post may still be visible on other servers that Threads doesn't control."